The
Christian Fiction Review
has
a new post on Starfire by Stuart Stockton
: "Prepare for one of the geekiest book reviews this site has ever seen."
The Woman Behind The Dragon -
Terri Main interviews Karina Fabian at Wayfarer's Journal
! And here's
Terri's review of Magic, Mensa & Mayhem
. Don't read it in a library!
The CSFF tour buzz around
Blaggard's Moon by George Bryan Polivka
continues to develop: Check out
Rebecca LuElla Miller Blog Tour Wrap-Up
. There's also a very good discussion still ongoing about what makes for a hero in Christian literature. Feel free to participate!
Blaggards or Heroes?
Reposted at
Splashdown Reviews:
Leaps of Faith, edited by Karina & Robert Fabian
And Sherry Thompson of the Guild wants your help in deciding whether to put a new cover on her novel
Seabird
.
Original Cover: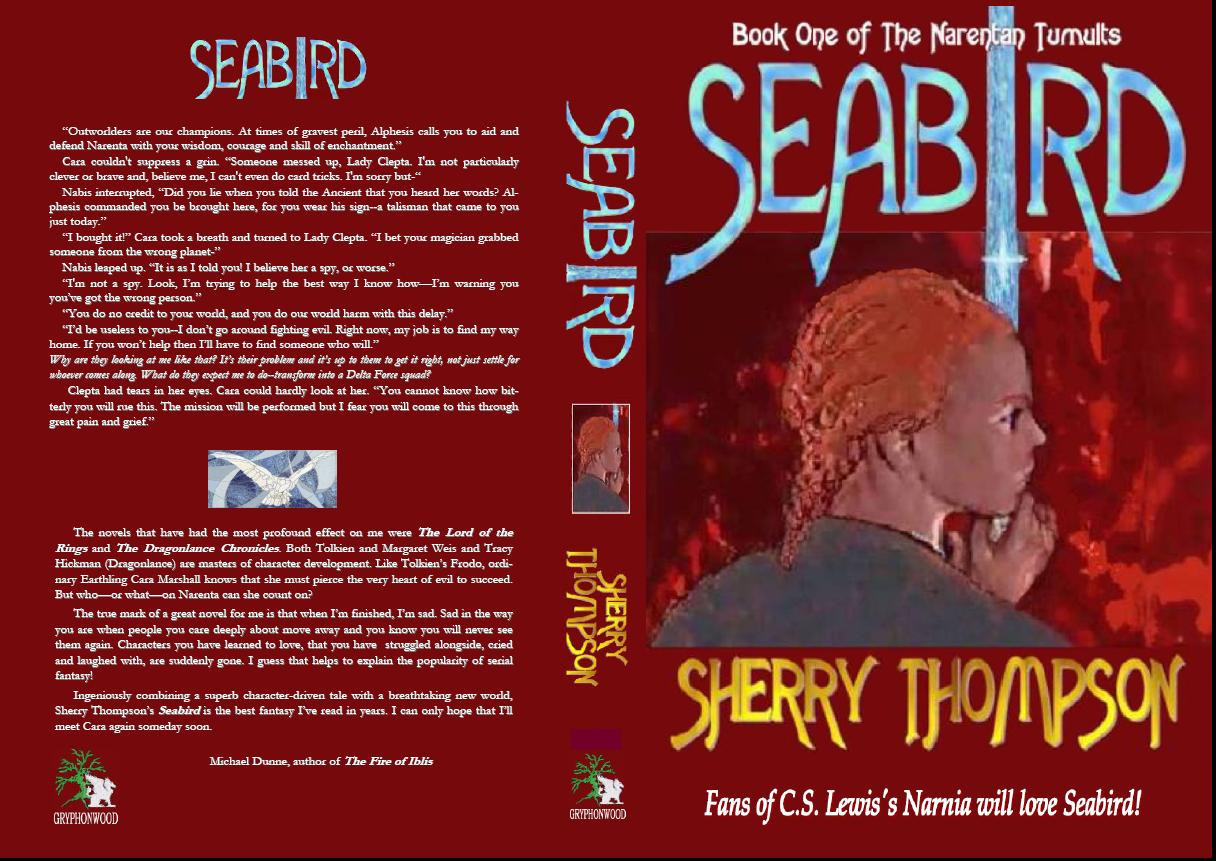 Proposed new cover: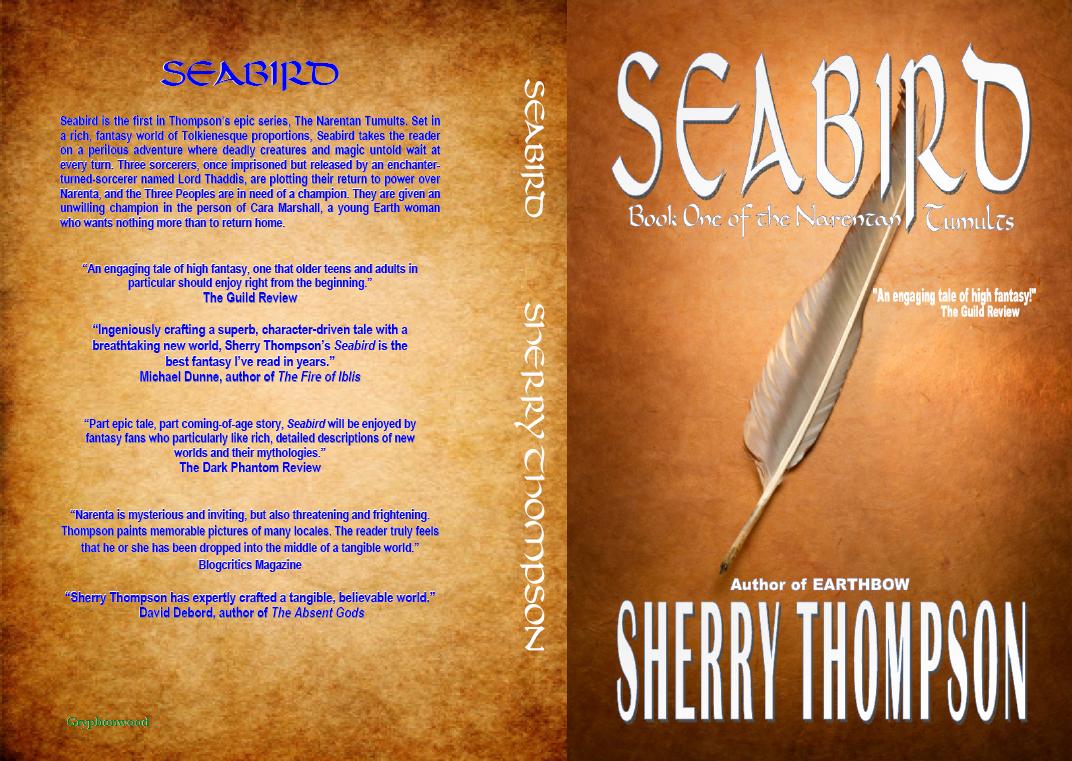 To join in the discussion, you can go to
Sherry's blog
; alternatively, use the
Gryphonwood forum
(signup required). So what do you think?